Apr 17, 2019 at 12:50 PM
No, I'm serious. This thing has been confusing me ever since I thought about it.
Again, why doesn't Sue wear any pants? If she was actually a Mimiga, then I can excuse that because it's not like most Mimiga, let alone most anthropomorphic animals in general, believe in pants.
But she's not a Mimiga. She's a human. And every other human in the game wear pants, so why is Sue the one exception? Not to mention, considering that she's, you know,
a girl
, you'd think that she would want to protect her body from, well,
anything
. That turtleneck of hers isn't going to cover her up completely.
To express this problem even further, here's a comic created by Mister-Saturn on DeviantArt.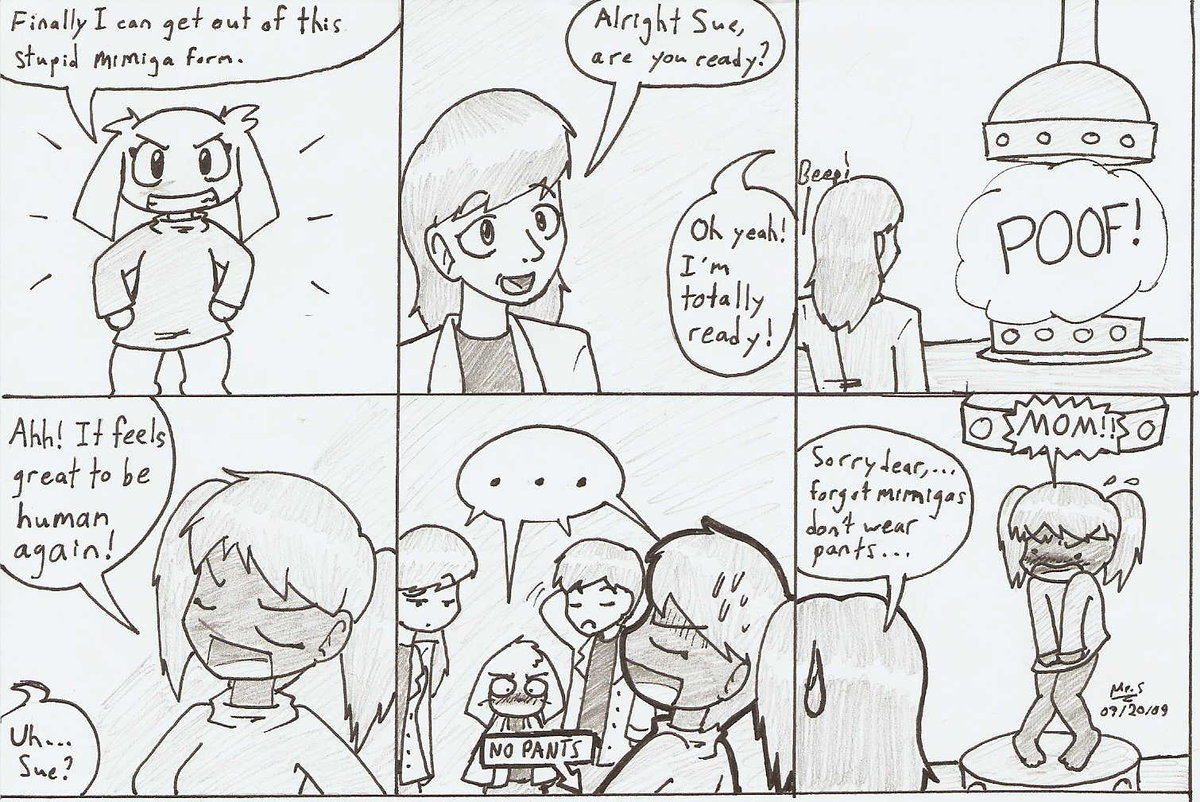 So yeah, that's my question.
Last edited: