Feb 9, 2017 at 10:14 AM


"Fresh from the Bakery"
Join Date: Jun 15, 2016
Location: Italy
Posts: 18
Age: 25
So yeah, this is a new thread for "Cave Story android"
This game is a remake of Cave Story in libgdx gaming system, this means that maybe one day i could even release it on IOS aswell...
Anyway the last ported version was about the version 0.5 BETA 3, now it's currently on version 1.0 BETA 5 and I've made a lot of bug fixes and I've extended a large amount of new contenent since the last version. If you've still got the old version then I highly recommend you to update it here...
Features:
-remastered Cave Story music
-a nice menu
-options (included cheats)
-changing indicator
-touch controls (can be played with a gamepad aswell)
-DLC (play with your favourite game characters)
-two bosses (one hidden)
-61 FPS
-inventory
-story mode (ends after entering Arthur's house)
-enemies (exluded critters and pignons)
& MUCH MORE!!!
In progress...
-maybe extending the storyline (that's just an idea i do not promise anything :I)
-maybe adding a jukebox mode...
-adding more options
-adding player name displayed above quote's head (optional)
Easter eggs:
-Did you know that I've started this project only as a level scrolling camera game? .-.
-If you check out the first grave in the mimiga graveyard you can fight igor!
-Inside the gamecode I've added a screen transition but it was bugged so currently I've disactivated it :I
-Inside the game files you can find some unused characters as master chief or igor in mimiga version!
-I've included some maps as: Outer Wall, Core, Balcony, Leeward Side and Restroom that were used in the early game version but now they have no use...
Screenshots: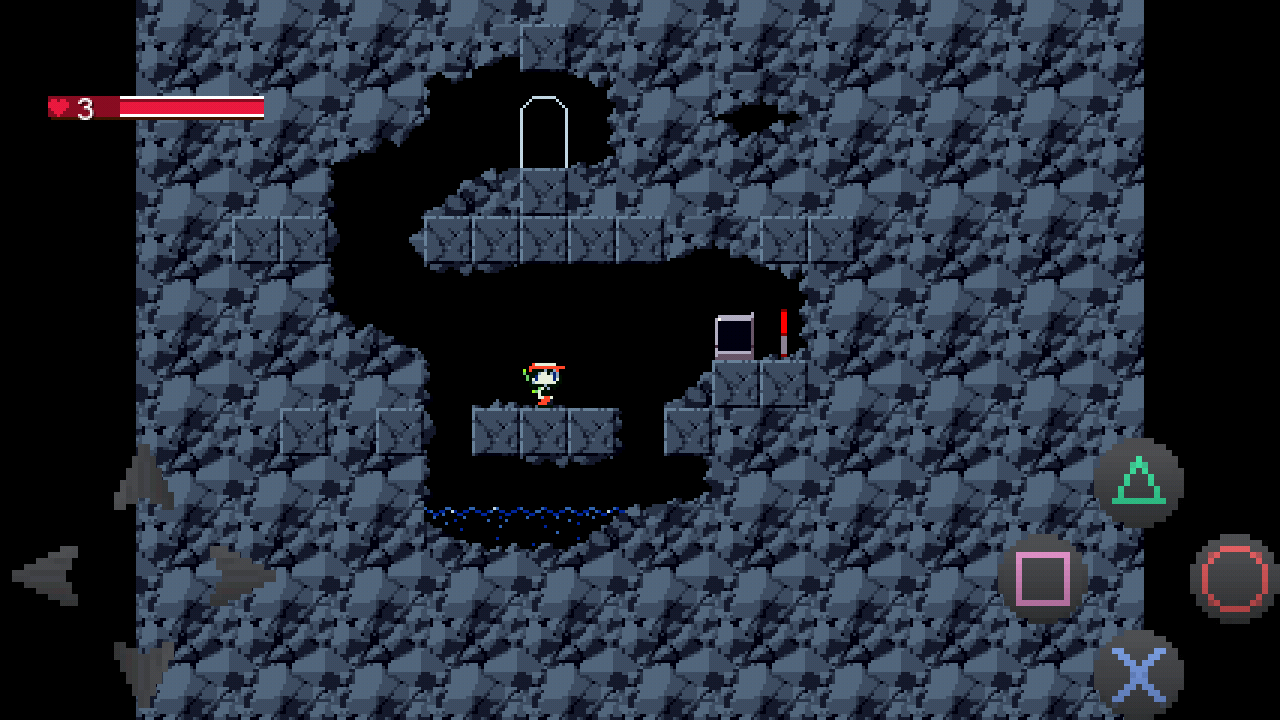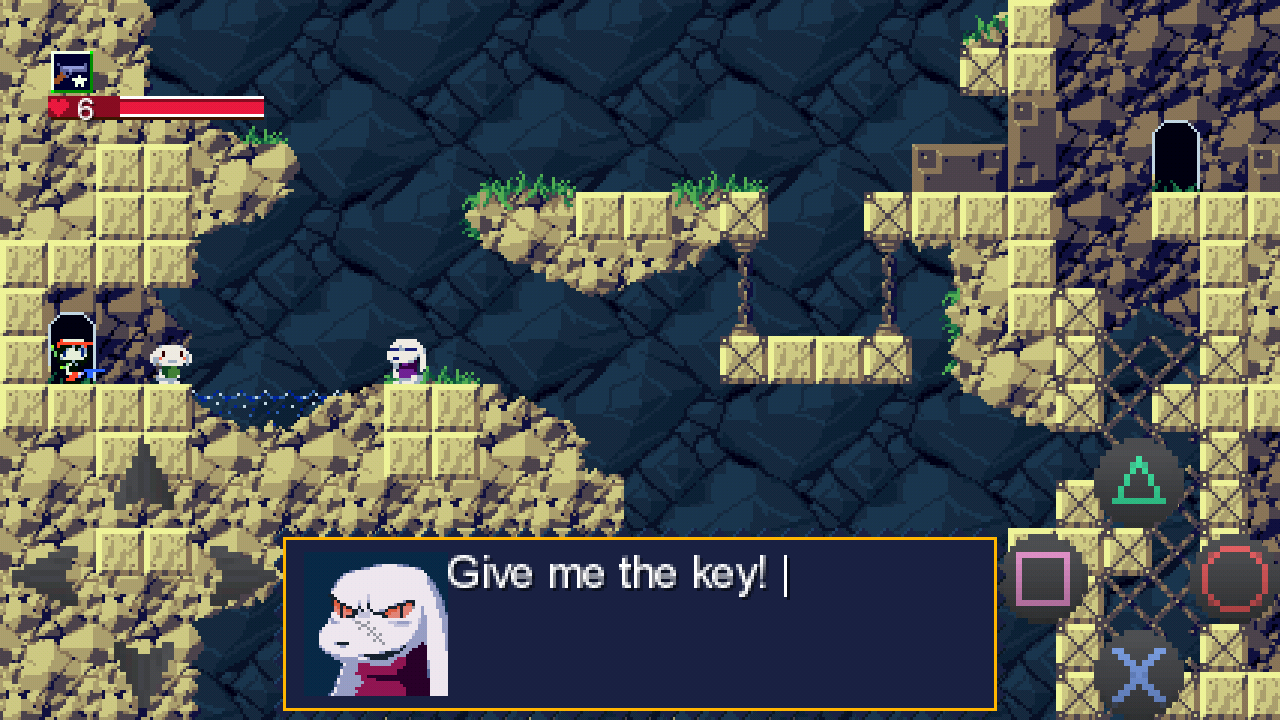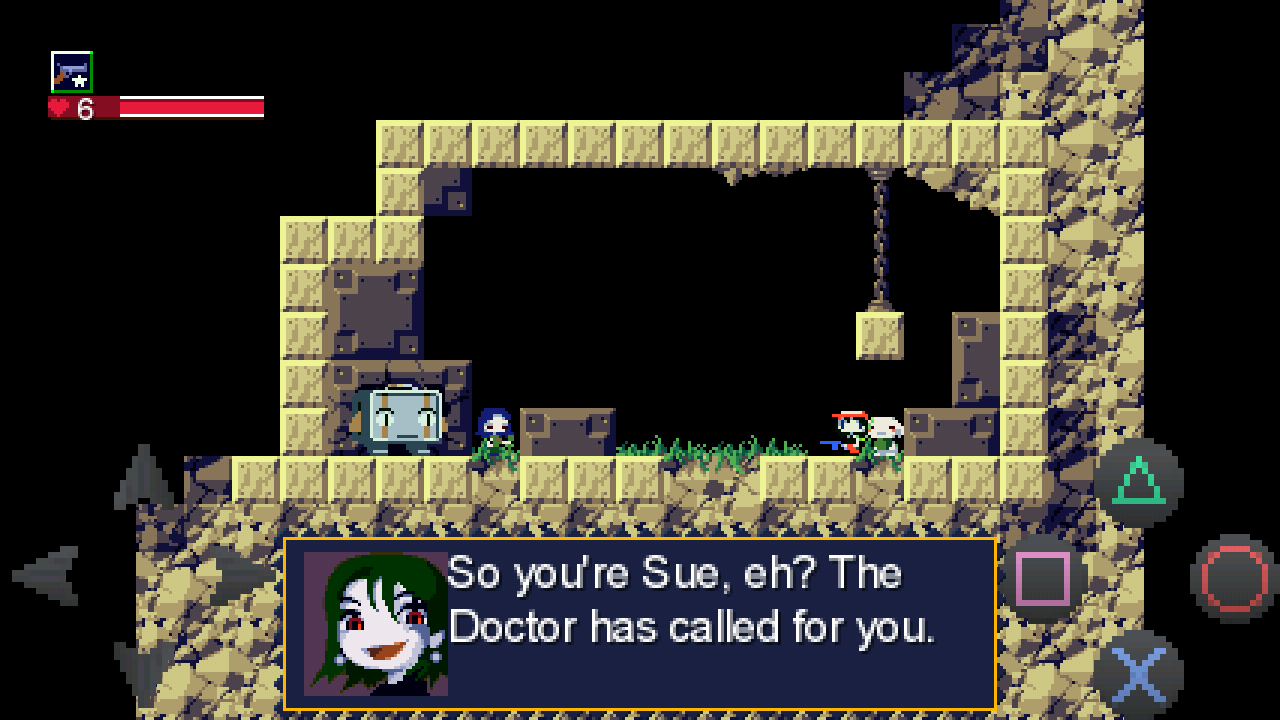 Video:
Download:
https://www.dropbox.com/s/7e70r93kry4ozm3/Doukutsu Demo 1.0 beta5.apk?dl=0
(NOTE: this game use a 1200x720 screen resolution, it fits as well on smaller screens but it may look a bit resized)