Jul 31, 2021 at 12:45 AM


"This is the greatest handgun ever made! You have to ask yourself, do I feel lucky?"
Join Date: Feb 4, 2015
Location: Nibel
Posts: 117
Age: 18
After a few weeks of development and working with other modders, the initial version of 100 Worlds is out for all of you to try!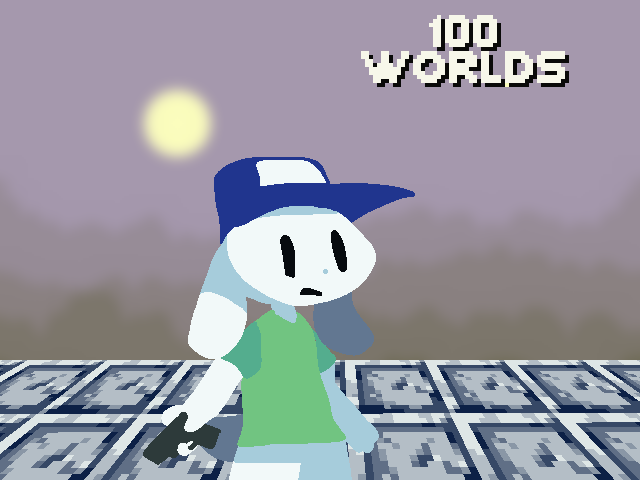 WHAT IS 100 WORLDS?
100 Worlds is a mod made up of several interconnected worlds that can be returned to at any point from the hub, with every world submitted by a modder and inserted into the game. With this user-generated focus, expect the mod to have a lot of variety in level themes as it gets updated!
Currently this mod has 5 worlds, this short Alpha "demo" is more of a proof of concept of the idea to get people interested in submitting something to it, so the mod is a bit short in its current state
do you actually expect to get to 100 worlds
Nope! Think of 100 Worlds as more of a maximum of how many worlds there could be, and it's very likely the final version will have much less, but regardless of how many worlds the total ends up adding up to, I hope this mod turns out to be something fun to explore in the end. (also I called it "100 Worlds" because it's a cooler sounding name than "36 Worlds" or however many the final version will have)
How do I submit worlds?
At the moment, I don't really have any proper level submission thing set up (mainly because I'm unsure about how this is going to be recieved here on the forums lol), but for now you can send a link to an upload to the zip (Drive/Mediafire/Mega etc) in the thread, or you can DM me level zips by messaging me on Discord (current username in my About Me).
More info on world submission/rules in WorldInfo.txt
Updates will be released in batches of 5 worlds.
- Autosave (can be disabled)
- Return to Hub from anywhere
- 60 fps (might make this changable)
- custom .ogg soundtrack
- Jukebox Mode

To be added:
- Challenges (room exists but none are in yet)
- Story stuff
- Custom CS+ish title screen, maybe (similar to Carnage Clash's custom title screen)
- Hub NPCs
- And of course, more worlds
With all of that out of the way, here's some screenshots and a download link
Of course, if you have any feedback on the mod in its current state, let me know!
Last edited: