May 10, 2017 at 10:49 PM


"Big Joe Tire and Battery Restaurant! Opening Soon! Eat at Big Joes!"
Join Date: Mar 26, 2014
Location: Somewhere with Wi-Fi
Posts: 541
Age: 25

Anyone who entered its walls never returned to the village.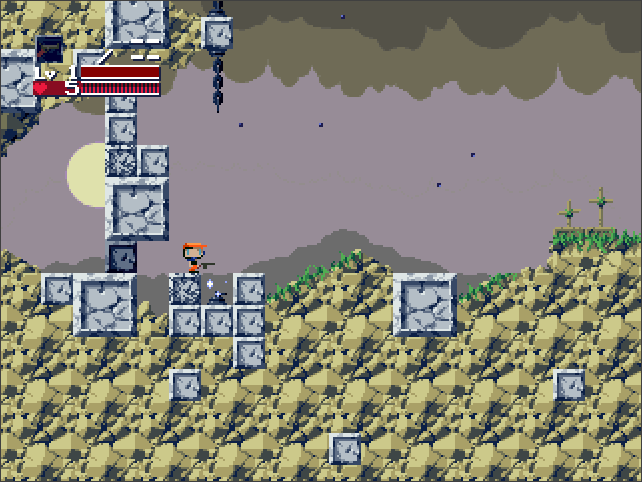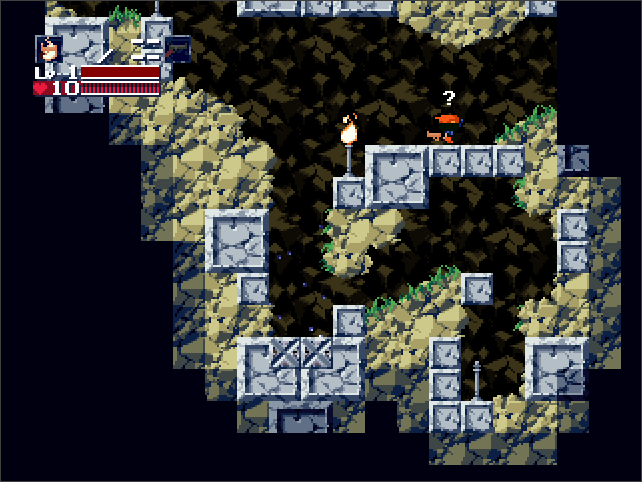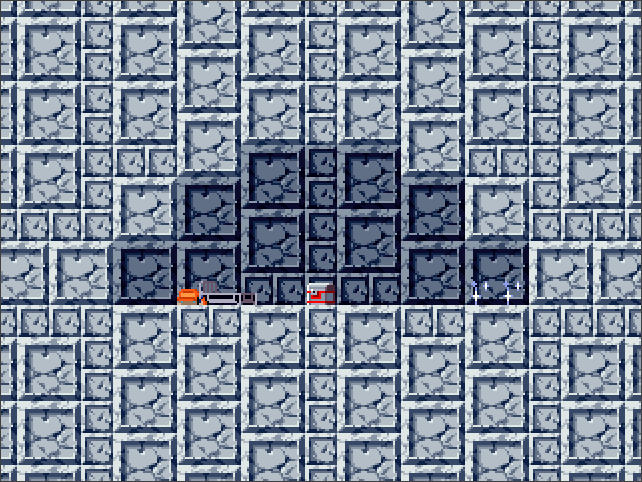 Most of the time, an unmarked grave would appear on its grounds for each new "challenger."
v0.4
- First public demo.

v0.4.1
- Player is now informed of the utility of beds in Abandoned Cave.
- Added <MM0 to the beginning of Trial 2.
- Massive overhaul to Trial 2's transitions.
- Made the second torch in Trial 2 properly inaccessible.
- Added skipflags to Trial 4.
- Retribution in Trial 4 is no longer avoidable.
- Added skipflags to the Golem's phase shift dialogue.
- HOTFIX: Re-added necessary <END to prevent phase shift dialogue from breaking.
- Fixed the Golem not creating the right kind of pedestal when spawning in under the effects of skipflags.
- Extra <MYB added to pre-Golem cutscene to give the player more breathing room.
- Lowered Power Core HP by 25.
- Spawn point of the Overcharged Golem's Power Core moved to hopefully alleviate cheap -1 damage at the beginning of its phase.
- Minor tiling corrections.
- Minor grammar corrections.
- Minor changes to main character's facepics.
- Toned down strawberry jam in Bad End.

v1.0
- Official release.
- Absolutely massive list of changes.
- No really, just play the mod and find out.
- Stealth update: Fixed some of Trial 3's Presses not killing you.
- Stealth update: Fixed the block sealing the Pillar's entrance coming back too early.

v1.1
- Lowered the length of Trial 2's <WAI's.
- Removed smoke from parts of Trial 2's transitions.
- Corrected typo in Nexus?.
- Made beds more eye-catching.
- Improved tiling near beginning of Outside the Pillar.
- Added shootable block tutorial near beginning of Outside the Pillar.
- Added block friend tutorial in Ordeal ???.

v1.2
- Fixed various typos.
- Replaced Game Over and Life Capsule ORGs.
- Removed ability to hover with Level 3 Glowing Repeater.
- Added small skipflags to various places.
- Moved a couple interactable triggers around with <MNP.
- Made Ordeal 2's platforming a little more forgiving.
- Added non-bouncy, player-only blocks to Trial 3 and Ordeal 3.
- Removed repetitive text in Ordeal ???.
- Included new enemies in final boss fight to discourage extended periods of camping.

Other times, however, it seemed as though they vanished without a trace.
DOWNLOAD
(v1.2; current as of 5/8/2018)
Last edited: