Jun 27, 2020 at 8:57 PM


"Wow! The more I drink of this magical beverage, the more games I can play! Wheee!"
Join Date: Jun 13, 2020
Location: Brazil
Posts: 22
Nirk Story -v0.0.4.0-
Download of my mod: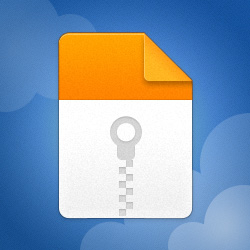 MediaFire is a simple to use free service that lets you put all your photos, documents, music, and video in a single place so you can access them anywhere and share them everywhere.
=I'm still working in that mod=
-If you're playing before I finish this update, this haven't a end and still having many bugs, I just release this to substitute that old project.
-I finally come back to the project, but this upload, it's just showing what's I've done at 2 years, like the pictures that are form 2020.-
-This mod is a complete confusion of a bug between 2 mods and a huge amount of ideias, the script come from Usagi Story and some music was replaced for the other mod, but anyway, the story that doens't do any sense, like the fact that king and toroko are alive, I put so much love and time on this, that I can't hate it and I don't want to have another project that I gave up.
(This mod is been created with Cave Editor and Booster Lab.)
-v.0.0.2.0-
-Add the Sewer.
-Create the low Grasstown .

-v.0.0.2.5-
-Polish the mod in geral.

-v.0.0.3.0-
-Finish Grasstown
-Add Plantation Path and Cutscene with Rick.

-v0.0.4.0- -Recovered Project -
# Finished Things
-Restructured all Grasstown.
-Removed mostly of the English errors ( at least the ones I know ).
-I increased the size of the Sewer.

# Partially Complete
-Complete the Sand Zone.
-Complete the Labyrinth.
-Remove all bugs and remove all the old story dialogues and the Usagi Story.
-Fix the songs bugs, like what happened to Mischevious Robot.

# More Things
-Add a definitive end for this version.
-Create the Cemetery Zone.
Last edited: