Aug 6, 2019 at 10:02 PM

Stop making me log into this site is2g

"Big Joe Tire and Battery Restaurant! Opening Soon! Eat at Big Joes!"
Join Date: Sep 22, 2012
Location: Hell
Posts: 544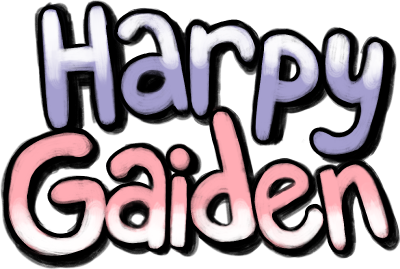 ​
Harpy Gaiden is the third installment of the Day in the Life of a Harpy series,
and with it, it brings a whole new story, a whole new character, and the most
refined and fun game to come out of the series to date.
I've spent 4 months straight working on this game, which, with how much I
was crunching time on this, it's kind of harmed me physically.
The development involved a couple dozen people, getting feedback from
testers via discord and whatnot.
More info can be found on the itch.io page.
All funds from this game will go directly into the development of Mugeneko.
Download here
Roast me.
Edit : This was my 413th post ha ha funny homestuck
​
Last edited: