Apr 23, 2013 at 5:20 AM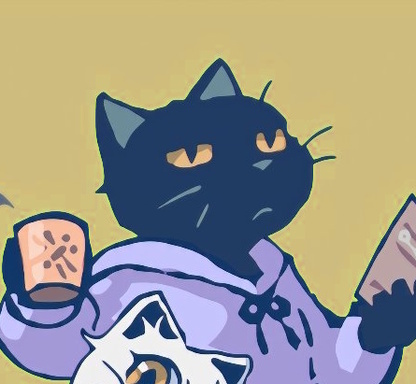 Giving it my all and shooting for the moon.
Modding Community Discord Admin

"What're YOU lookin' at?"
Join Date: Apr 23, 2013
Location: In a cave above the surface.
Posts: 1060
Age: 25
This mod sucks, it was my first mod while I learned how to use an editor and write TSC.
I dislike 70% of it. It has fake difficulty and dumb dialogue throughout.
Only a fraction is redeemable in my eyes.
However, I also don't like it when things just disappear from the internet. I'm a fan of archival.
That's why almost everything I make is hosted on five different websites, for preservation.
Yet as much as I protest, people keep finding this mod (as well as the equally bad Cave No Story)
I don't wish to finish this as it was originally intended, and I never will.
If I were to properly return to the universe of Cavern Tale, it would have to be through a reboot.
The mod would have to be restarted from scratch, quickly derailing from the vanilla formula.
Susan would immediately start taking hostages in Mimiga Village...
The Chef would be written out of his antagonistic role and join your side early on...
...and grill...
...to be honest he would just grill food the whole story.
etcetera etcetera.

This is not that reboot. I feel I do not have the time nor desire.
I feel my efforts would be better towards other projects. Mods that need to be concluded just like this one.
This is the compromise. I will ignore the content and fix up everything around it without adding anything new.
If people are going to play my worst turds, I may as well polish it and put it on a silver platter.
I started this update back in November 2017. I avoided it for almost 3 years. Today it gets released.
Presenting: The Museum Update
- A massive amount of bugs squashed and typos fixed (yet there's probably a ton I missed).
- Quality of life improvements throughout every aspect (yet there are still spikes and enemies dumped everywhere).
- The content itself, level design and dialogue, is 95% untouched. It's the original Cavern Tale from 2013-2014.
- Four unique* endings that are all cheap because the mod randomly stops at Outerwall, but hey, at least it doesn't lie and say "To Be Continued..." anymore!
- A credits sequence I threw together.
- I'm not joking. There is no new content. I'm never finishing the story. Don't play this.
*Two of the endings require completing the Beast Fang quest. It's convoluted but a walkthrough.txt is included. You can see all endings in a single playthrough.
Cavern tale is a parody/humorous re-imagining of Cave Story, featuring quirky characters, ironic situations, and stealing magical puppies from old ladies. This game also teaches your child math.
You play as an amnesiac robot janitor sent 10 years ago to clean up the fallen brothers at war, and end up in a battle against good and evil as you
fight
clean your way through the twisted story of Cave Story, except more deadly, because everyone strangely wants to kill you.
Features Include:
- Ironic dialogue and original cutscene animations inspired by Cave Story. It will be familiar, but yet so different from the original story.
- Tougher and more questionable levels from the "Totally Unedited Cave" to "Your Only Escape(?)"
- Hilarious Personas, like the gentlemanly Balrog, the genocide-loving Sue, and the friendly Chef who for some reason can't run an innocent restaurant without everyone thinking he has sinister intentions. (There's also King, but everybody hates that guy).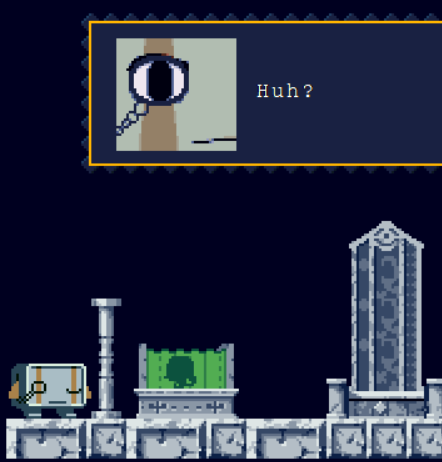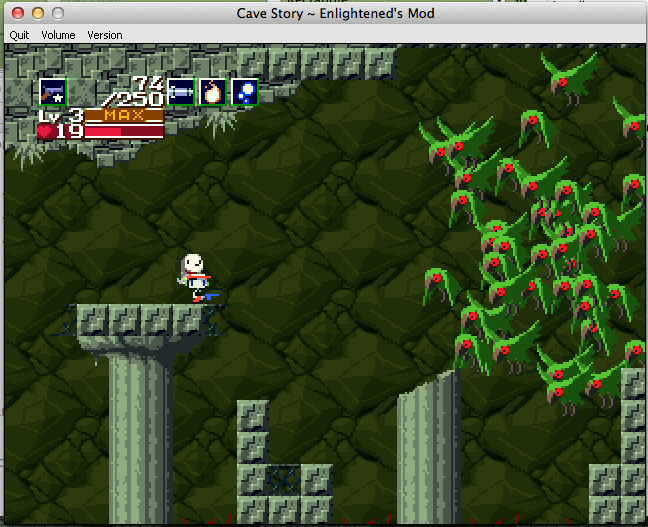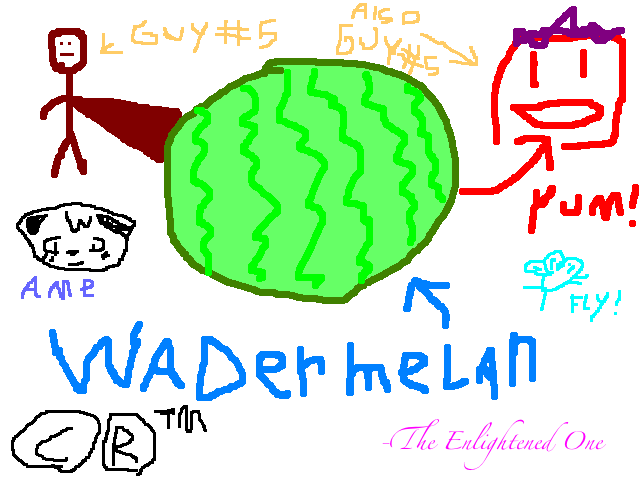 >>> DOWNLOADS: <<<
All of my mods are available via public folders, so that you can be assured you are always getting the most up-to-date version and none of my work is accidently lost.
Please choose a host:
Dropbox
~
Google Drive
~
Mediafire
~
Mega.nz
Doukutsu.Club
Last edited: