May 28, 2015 at 4:02 AM


"Deaths: 4000"
Join Date: Nov 21, 2013
Location: farther
Posts: 922
Age: 25
Been a while since I've released a mod, I think this one will be better than the others.
Back Story (Not really implimented the current demo. Probably gonna change):
After Ballos's destruction the Island stopped falling and the inhabitants were saved. However the same could not be said for the countries of The Surface. as the Island began to rise again, parts of the Earth began to rise from the ground. the cities and their people unfortunate to have been on those land masses were severed from their lands and were trapped on the newly formed islands much like the original. half of the already massacred populations of the surface survived this catastrophe.

15 years later, the human race is now a threatened species due to environmental hazards and increase population of androids. The once supreme united world government now struggles to remain in control of the last fragments of civilization due to inside corruption of power, the growing threat of the Great Mimiga Comune and their full conscious control over the red flower, and a multitude of other issues.
screenshot: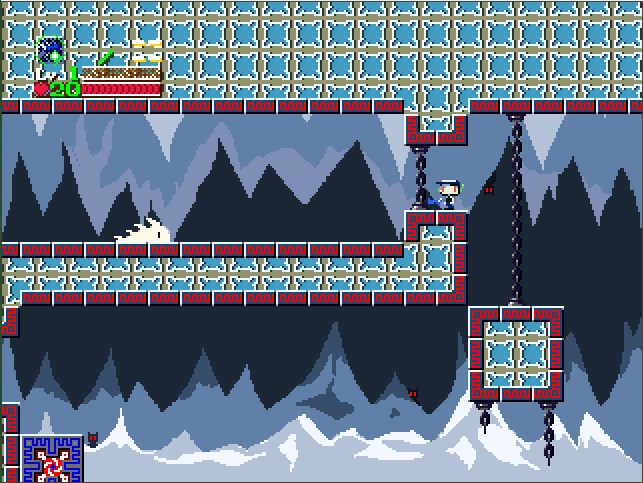 download:
hacks:
Carrot lord's physics editor, the 60fps hack, Randolfs weapon hacks
graphics: Goerge Bobicles
music: Nights and Reala org done by Zenix