Sep 2, 2022 at 1:09 AM


"Wacka-Wacka-Wacka-Wacka-Wacka-Wacka-Wacka-Wacka-BLEIUP"
Join Date: Aug 21, 2012
Location: At a computer
Posts: 315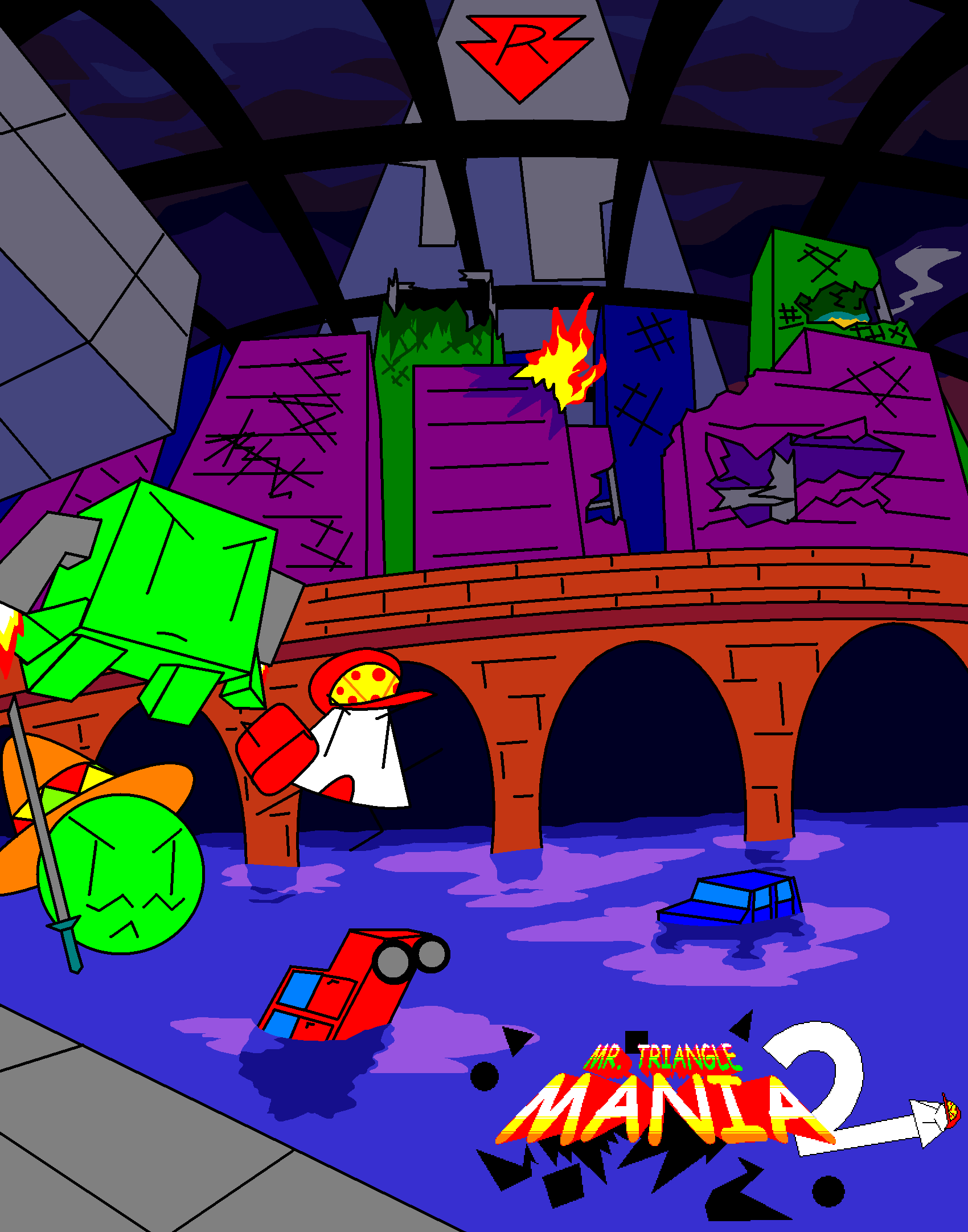 This is the sequel to my previous game
Mr. Triangle The Pizza Delivery Guy Mania Simulator 2k17
(you don't need to play that before this though, the backstory is mostly explained in 2). It technically came out 2 years ago but I finally finished the (probably last) update and made a trailer:
Plot:
2 and a half days after the events of the previous game, the city has erupted in riots! Mr. Triangle teams up with his nemesis Dr. Square and his son/robot/whatever Señor Circle (whos pretending to be a mexican stereotype and also likes Fortnite) to take down Root The Cat (AKA me)'s anime-banning empire!
(Wacky shenanigans ensue, of course.)
Features:
-3 playable characters (plus a 4th unlockable by completing the game as the main 3)
-10 stages
-17 bosses, plus an unlockable Boss Rush
-Time Attack mode
-MS Paint-esque graphics because that's "muh style" ^_^
-More stupid 2017 memes, SiIvaGunner references, and injokes
-It's kind of like Cave Story I guess
-Playable on trashy computers
Download (SFGHQ, may be slow due to the popular SAGExpo launching soon)
(I really hope I actually get more feedback this time)