Aug 10, 2019 at 4:56 PM


"Wahoo! Upgrade!"
Join Date: Oct 15, 2017
Location:
Posts: 57
Age: 15
Time for a announcment for -127, the comic is moving along. Since Luni (the creator of Gacha Life) announced Gacha Life 2 i figured that i will continue making the comic in Gacha Life 2 while the first 276 panels (the ones that are currently made.) are created in Gacha Life 1 all other panels will be created since Gacha Life 2 will have a battle mode i will upgrade the battle sequences.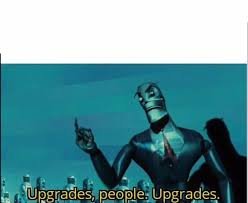 Once Gacha Life 2 releases i will show you upgraded Quote, Curly, Misery, Balrog in Gacha Life 2 then i could continue on with the comic.
Oh and here's a teaser