Jun 20, 2021 at 3:30 AM


"Life begins and ends with Nu."
Join Date: Dec 31, 2011
Location: United States
Posts: 2298
Age: 27
So there's this thing we used to do a long time ago in this sub-forum that involved talking about other indie games that have caught our eye, and discussing these games within the Cave Story community. Since I've been feeling nostalgic for these forums lately, I thought I'd try to re-invigorate that trend just a bit by starting a thread about an up and coming indie game that's been gaining a lot of popularity within the last few months: Friday Night Funkin'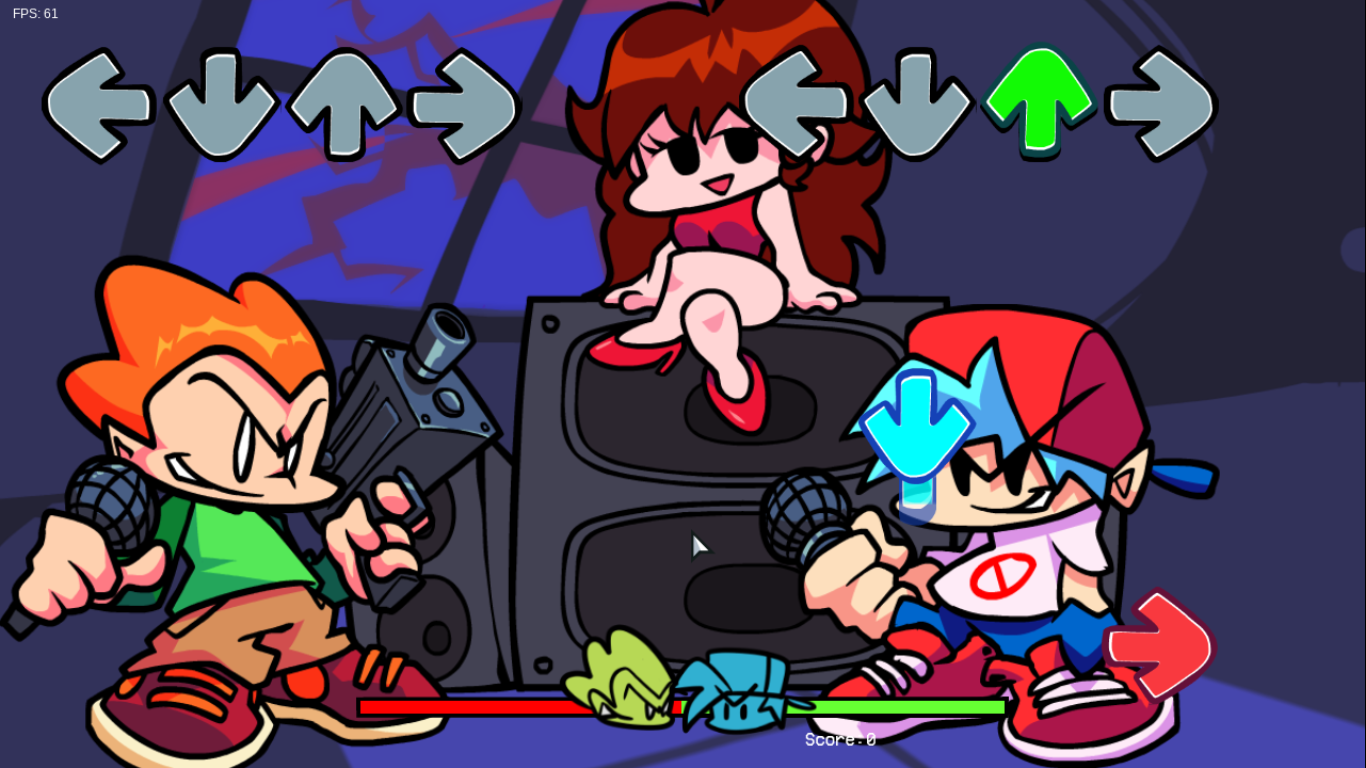 Well, to say that this game has been gaining a lot of popularity within the last few months would be an understatement. I haven't seen this much hype for an indie game since Undertale. This game isn't even finished yet, and already it seems to have about matched the Undertale hype train at its post-release peak. I'm sure a lot of people on these forums are already well aware of this game, but just out of curiosity, I put up a poll to gauge how many people in these forums already knew about this game.
Friday Night Funkin' is a rhythm-based game, similar in gameplay style to Dance Dance Revolution, which takes the blue-haired protagonist, boyfriend (yes, that's what we call the character) through a series of sing-offs with a series of different characters with the goal of winning over his love interest, girlfriend (yes, that's what she's called). The game progresses as a series of levels called "weeks" which marks the face-off with each opponent. As of the starting of this thread, the first 7 weeks have been created, with plans on adding many more.
The Kickstarter page can be seen here:
What's really cool is that not only do they have a pretty polished demo for us to play (for free), but the amount of content that gets created for the final product depends on how much money fans are willing to donate to support this project. This game is primarily made by some people who met on Newgrounds, and it really shows through the expressive art style and cameos from iconic Newgrounds characters. It's pretty amazing to see this much hype around a game with so much creative passion, and to see how much money this has raised. As of the posting of this thread, it's raised $2,247,641.
What's also amazing to see is how active the modding community is for this game. They purposefully made it easy to mod this game, which has resulted in all kinds of cool creations.
Last edited: