Jul 4, 2016 at 4:24 PM


"This is the greatest handgun ever made! You have to ask yourself, do I feel lucky?"
Join Date: Aug 2, 2014
Location: inactivity.
Posts: 115
hey look a competition for cave story mods
but i'm awful at modding
oh well i'll do something anyway
CatFall, a game within a game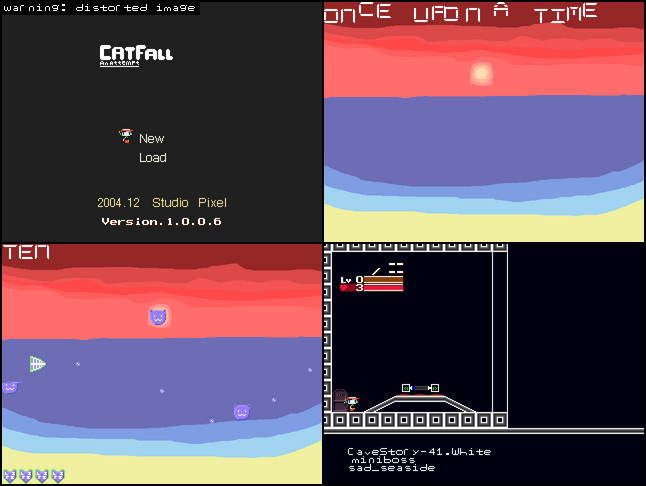 download: at
https://20kdc.duckdns.org/Public/catfall/index.html
(EDIT: The latest version fixes the issues. If you are still having upload issues, re-download. This is patch number 1, in case I ever release any further patches.)
(EDIT2: Links moved to different hosting provider as of Dec. 2016, it's all Dropbox's fault.
Also note that my email server has been down since forever. Just don't bother uploading a score.)
now, to avert any argument as to if this mod is intentionally bad or not, I know I'm bad and I'm just admitting it.
It's not intentionally bad, but I get the feeling it probably is bad.
Good luck getting a high score. (And/or cheating the system so I receive an email "proving" your high score & such.)
Last edited: