Sep 18, 2015 at 2:48 AM

Life keeps going, but my temper doesn't.

"..."
Join Date: Aug 12, 2013
Location:
Posts: 373
Age: 21
This was a mod from late 2013 when I was an idiot pre-teen.
Inside joke of a Facebook group about killing people who liked swag back then when it blew up, but the mod features none of that.
It's essentially a crummy reskin of Vanilla CS. Unfinished since, never will be finished.
From what I remember, since I'm just updating the thread:
- polar star has limited bullets but then you get infinite anyway
- minor asm shenags
- 2 dungeons you can beat in a minute
- who knows what its been over 6+ years
- story goes up to Sand Zone after you beat curly, unchanged afterwards
- probably offensive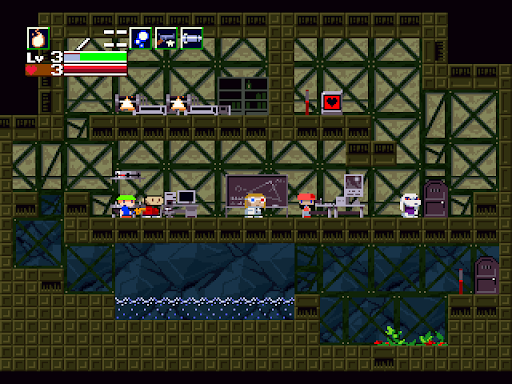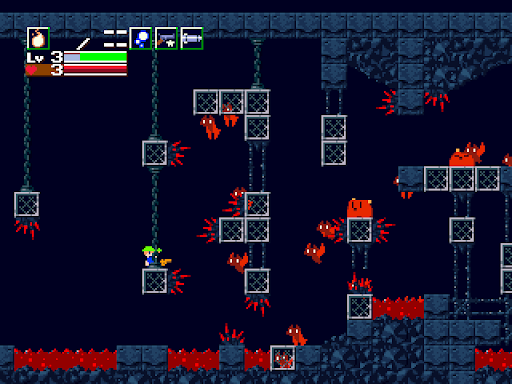 Download:
http://mof.x10.bz/dl/banfan_s story - war for swagkiller.zip
Before I get to the meat, let me just clear off my mind first.
I was notably more active when I was newer here (lol yeah right), always asking questions for modding. I assisted with one mod but it turned out to be shitty, and that was actually all I ever did bring to the community. So here I am. A mod. But of course, like everything else, it's abandoned.
But why for more than two years has it been forgotten and not been accessed by anyone nor have I noted it to anyone?
Answer, dunno.
However, I guess I was scared how the community here would react. The audience I have intended it for that long ago did like the project, and so did some of the leaders of that audience. However, I knew it was a shit quality mod and I would just do some script editing and sprite editing. I know I would have been bashed here and whatnot, so I left it be. Then, as school got complicated, I (sadly?) had to abandon it.
There's that.
I haven't really touched it since the 11th month of 2013, so here it is - a 2.5 year old project that is crap. Prepare to cringe.
Banfan's Story - War For Swagkiller
This is a mod based on a group that I admin. It was at the time that swagfags and swaggotism peaked, and some of us (not this forum) decided to band together. It had great exposure for some time, but as time went on, swaggots disappeared, and the team doesn't really speak to each other, unfortunately. Anyway, you may have remembered my old CS based avatar and a BanFan signature at some points. This was the secret project at the time.
Story: Banfan (le moi) wakes up in a cave, somehow finds his buddies and blows shit up and swaggots.
Aka retarded Cave Story.
The funny part is that I just realized there aren't really a trace of swagfags to kill, besides a retarded recolor of Balrog named Swaggy.
Important and Notable changes:
- Stolen avatars! Including recolors of Noxid in Noxid Story who looks high on cocaine and a someone's avatar that I forgot who! Kill me!
- Kind of unproportional sprites
- A few Assembly hacks that I forgot, the only one I remember being Firecracker Fireballs. Yeah. I don't think theres much else.
- Good-focused storyline only
- Name changes, but literally everyones the same
- Not mimiga mask, sunglasses.
- Some dungeons. That's literally the most creative thing I've done.
- New songs, some stolen again
- I LITERALLY FORGOT TO PUT A SETTINGS EXE SO JUST PUT ANY FILE IN THERE AND I THINK YOURE GOOD
I have made 2 npcs for the final build that just have notes from me saying that I'm surprised that you played till such points. Oooops that's a spoiler.
Edit: I think i flagged them wrong so theyre not there. Basically, if you made it to the sand zone, huh, gratz, and if you made it to the balcony, wow, im surprised.
The save included is before the point that I put a blockage preventing entering of Omega's place in Sand Zone when I was on my last Beta Build (fourth release). Of course you should start beforehand, but that's up to you. Also I was trying to change Omega's HP because the fireball was too overpowered.
Anyway, yeah. I think that's all I have in mind. Well, I guess I should post some trashy screenshots, sooo...
Probably(?) better than it looks. I might get more screenshots, dunno.
Anyway, finally: The download.
www.mountainoffatih.comeze.com/banfans_story_war_for_swagkiller_final_build.zip
Anyway, yeah. Here it is. Laugh at it, bash it, I kinda don't have a reason to care anymore. If for some reason you want the Assembly data or the rest of the things in my workspace, I'll go find it and upload it at a later time.
Also, if you have a song or something that is included in here, feel free to say so so I can add your name to the top. I'm sorry I even did such a thing in the first place.
Cheers.
Last edited: