Dec 7, 2020 at 7:57 PM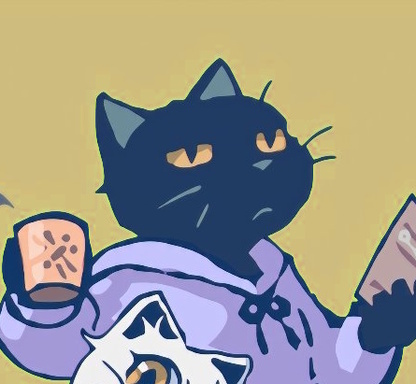 Giving it my all and shooting for the moon.
Modding Community Discord Admin

"What're YOU lookin' at?"
Join Date: Apr 23, 2013
Location: In a cave above the city.
Posts: 1039
Age: 24
This is a bit scrambled but:

After you kill Ballos, there is still a disembodied voice (presumably Dr. Date's, as that style of text (<MS2) was only used previously for him). You've already killed him earlier yet he persists as something formless that can corrupt other people/creatures alongside the red crystal.

The Demon Crown's source of power is Ballos, and I've always interpreted that the source of corruption or whatever for the Red Flowers is the same, yet despite Ballos being defeated you can still hear the Dr's voice. Whatever curse that lies dormant within the Mimiga may be broken, but the Dr artificially constructed an object that can corrupt and empower any creature, not just Mimiga.

The island didn't crash, and the Red Crystal wasn't destroyed (it simply leaves the room via floating downward once it's done with Sue). It still exists, and despite it being a mere fraction of the power that Ballos or the Demon Crown had, there's a chance it still works because of its artificial and detached nature from those two. Heck you can even argue the red flowers don't just suddenly become harmless after Ballos was killed, and that they still exist in different pockets here and there. The people of the surface also don't know about any of this, they might still hold resentment for the Mimiga from 10 years before.

All together, the island and the surface is definitely way safer after the best ending, but might still have some kind of threat lurking about.

[Oh and Jack. Surely the biggest question on everyone's minds is what the hell happened to Jack. A sequel would be entirely based on answering this one question or else it would be a terrible sequel.]

That aside, it appears Pixel is completely done with Cave Story and I don't mind. Personally I'm totally fine if every future game is a one-off.
Last edited: