Jun 23, 2016 at 8:55 PM


"Wow! The more I drink of this magical beverage, the more games I can play! Wheee!"
Join Date: Dec 23, 2014
Location: in your closet.
Posts: 25
Age: 20
PAY NO ATTENTION TO THIS THREAD. WAY TOO MANY ERRORS ON MY PART WERE SPOTTED.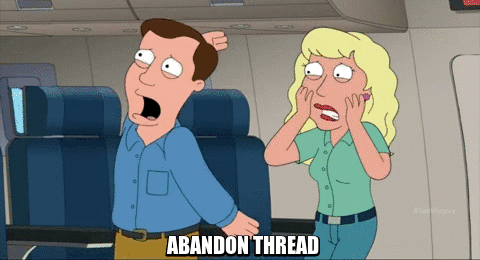 This is part of my quest to understand the protagonist of Cave Story better.
I have no clue what is going on between these characters and our badass mime protagonist. but I'm going to take a whack at it anyway.
Here are my thoughts on character age. I gained this from looking at the sprites and Shinonoko's* art.
-----------------------------------------------
Quote- 14-16 in appearance
Curly- 14-16 in appearance
Misery- 17-18
Sue- 12-13
Kazuma- 19- early 20's
Momorin- late 20's - early 30's
Chaco- 16-17
I can see Quote and Curly being a thing. But then again they are similar units so would that make them brother and sister? Then again they are different builds as indicated by their HP and such. I see this as most plausible considering how simple it is compared to the others. Plus, we have the Iron Bond for evidence.
Quote and Sue could be possible as well. I've always seen Sue as kind of tsundere.
Quote and Momorin... well... no. That would be shotacon. We as a fandom have not crossed that thin line yet.
Hopefully.
Quote and Kazuma...
NO
. I have no problem with gay/lesbian sexuality, as I am a firm believer of not standing in the way of someone's love. But just... no. Royal Guard 1 and 2 from UNDERTALE *light cringe*? That's canon. But this? No.
Quote and Chaco... I guess? It can be justified with the Chaco's Lipstick event. Eh, it's up for debate.
Quote and Misery? Well... it could work. Considering that she send Balrog to save Quote and Curly after Ballos was smote. That sure as hell isn't enough to convince me but I guess someone could flip the script around on that one and provide more evidence.
So what do you guys think?
Going for the obvious Curly option?
Or maybe Misery?
Hell, even Momorin.
If you're feeling sick maybe Kazuma?
If you haven't already, go up to that sexy poll and let me know what you think!
*Shinonoko- Artist of Cave Story 3D's Japanese box art
Last edited: