Nov 30, 2020 at 1:53 PM


"Master using it, and you can have this!"
Join Date: Aug 3, 2020
Location: 0.57
Posts: 83
One morning, I was browsing the NIS website (don't ask why) when I found
this page.
If you couldn't tell, it's the page for (in my opinion) the WORST Cave Story port EVER.
(Also, this was the description on the page:
Cave Story 3D is a side scrolling action adventure game inspired by the fan-favorite 2D original. Now in a full 3D world, Cave Story takes the proven 2D action, exploration into stereoscopic awesomeness. You wake up in a cave with no idea who you are or where you came from, but you know you must help a cute race of rabbit-like creatures
beat the crap out of some crusty old doctor.
Their words, not mine.)
Anyhow, If you click the "Official Site" button, it'll take you to another page with more detail on the game. It requires Flash, so good luck trying to visit it in 2020.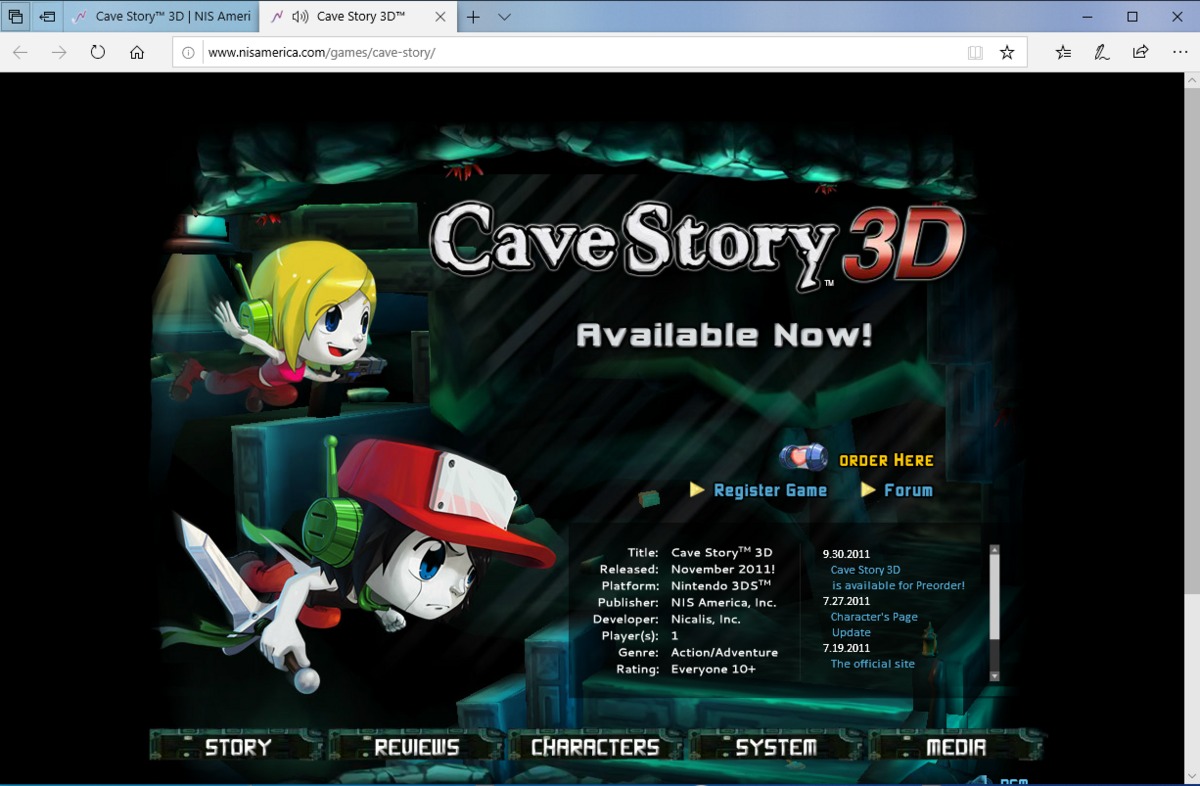 The thing is, on the bottom right corner of the site there is a small button that allows you to pick between 3 different Cave Story (e.g. The song that plays in the plantation) remixes,
which are exclusive to this site and this site only.

You can't find this music anywhere else. Now, since this is a Flash page, ripping the (epic) music isn't easy. After trying several programs, I've found that Flash Favorite is the only one that does the job. The only problem is, the music for this page is in some strange extension less format. The music file, when opened in a text editor, starts with the letters CWS, then everything else after that is gibberish. I've decided to post the contents of the page here, in case anyone wants to fiddle with it.
Click here to download it off my Google Drive.