Apr 2, 2010 at 5:22 PM


"Wow! The more I drink of this magical beverage, the more games I can play! Wheee!"
Join Date: Mar 13, 2010
Location: Sweden
Posts: 27
Age: 31
Same reasons as other. Single thread > Scattered remnants of threads all over the place
Notice: This is just a few selected games. There are some more that have been omitted from the list.
Latest
Cliff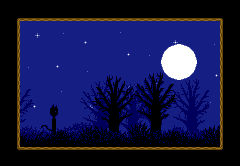 Interactive pixel painting in Java. Any key to walk.
Play Online
Older
Cross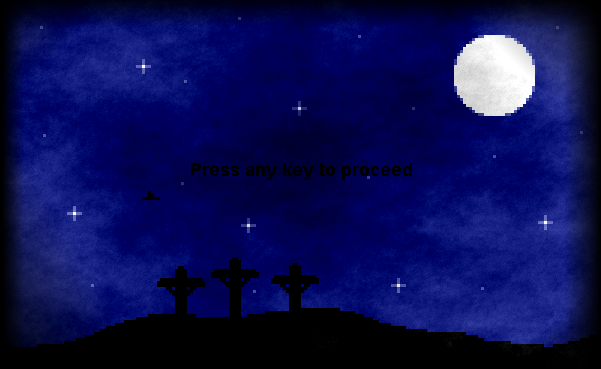 You're one of three crucified men. One of the others is insane. And so he speaks...
Play Online
Fluffy the pink cuddly little valentine monster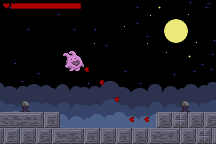 A game made for Valentine 2010.
Controls: Arrow keys, Z and X.
Download
Judith
A game about mines. For the GameCOG "Explosion"-competition.
Controls: Arrow keys and Z
Download
Explode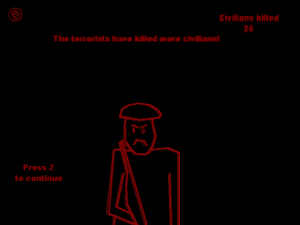 My views on the war on/of terror. Another entry in the "Explosion"-competition.
Download
Fuck Steroids
Asteroids with invincible asteroids. A comment on the idéa of challenge in games.
Download
Calling : an Unlogical Series of Events
A homebrew text-based adventure game for Nintedo DS. I'm fully aware of the incorrectness of the title. It's intentional.
Download
Orange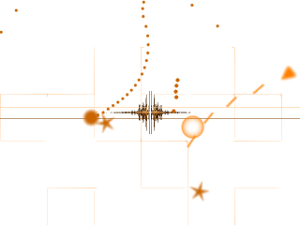 A musical arcade game that was featured in some PC magazine no one's ever heard of before.
Link
Trapping
A puzzle/hacking game.
Download
Walkthrough
Full list of all the embarrassing titles made from the period where I still was crap can be found
here
.