May 9, 2013 at 1:33 AM
Cave Panther
Now with a download link

No longer the only CS+ save editor.
CaveSaveEdit is known to work with CS+
Screenshots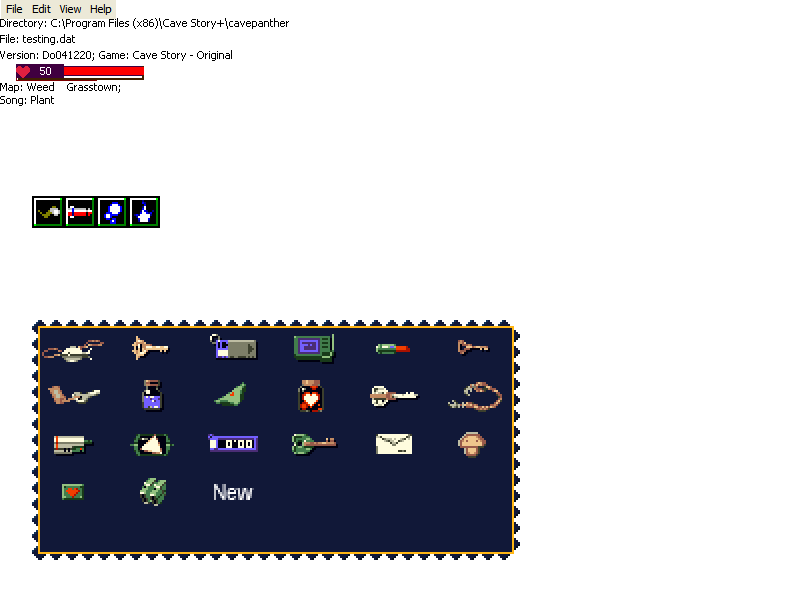 Download V1.3.5.1 (Newer)
https://drive.google.com/file/d/1ol8WdB12KLPts6eOB_KoRE0-wc5UoQIG/view?usp=sharing
This version can edit flags. Music feature removed
Original v1.3.4 15/12/16
https://drive.google.com/file/d/0B5nCBz9BwESpblRYQndIRkVWMzA/view?usp=sharing
--Bugfix--
CS+ flags can now be changed, instead of only the first slot
--Changes--
-Now supports saving. It is no longer automatic.
Flags are saved immediately though
-Curly Story saves should work fine (slots 4 - 6)
-Right-click a map to save it as a .png!
--Features--
Easy spawnpoint changing
Inventory editor allowing items to be added or deleted from anywhere
Last edited: