Aug 12, 2012 at 6:32 AM


"I, Ikachan. The Life and Documentary of the OrigiNAL SQuiD."
Join Date: Jul 21, 2009
Location:
Posts: 180
Kerbal Space Program is a game about mass murdering little green men. More specifically, it's about mass murdering little green men with their own rockets. You can get the free "demo" (or order it) here:
http://kerbalspaceprogram.com/
​
​
BOOM​
In its current iteration, the game is more or less a complete sandbox within the restrictions set by its semi-realistic models of atmospheric drag, orbital physics, and part physics. Basically, as long as it doesn't fall apart/explode/twist into an entirely new shape on the launch pad, you can try to get it into space. Did I mention it has realistic physics?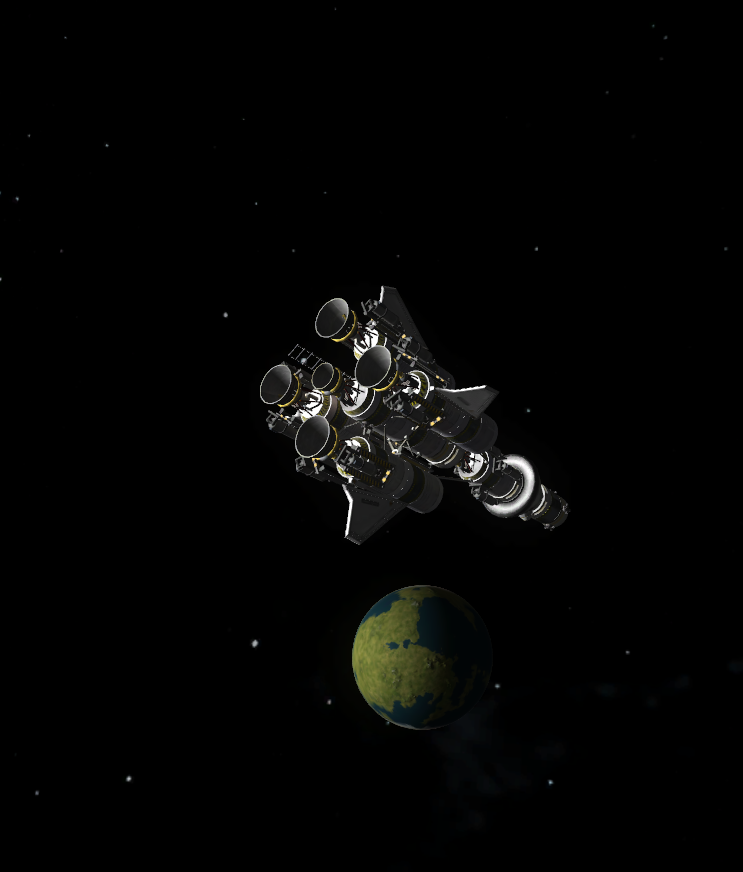 Sort of.
You can even take your little Kerbals out on a spacewalk! To be painfully pulverized when you realize you're on a degrading orbit and you forgot to attach a parachute to your command capsule. This feature is only in the full, paid version, along with a number of other features (like proper spaceplanes).​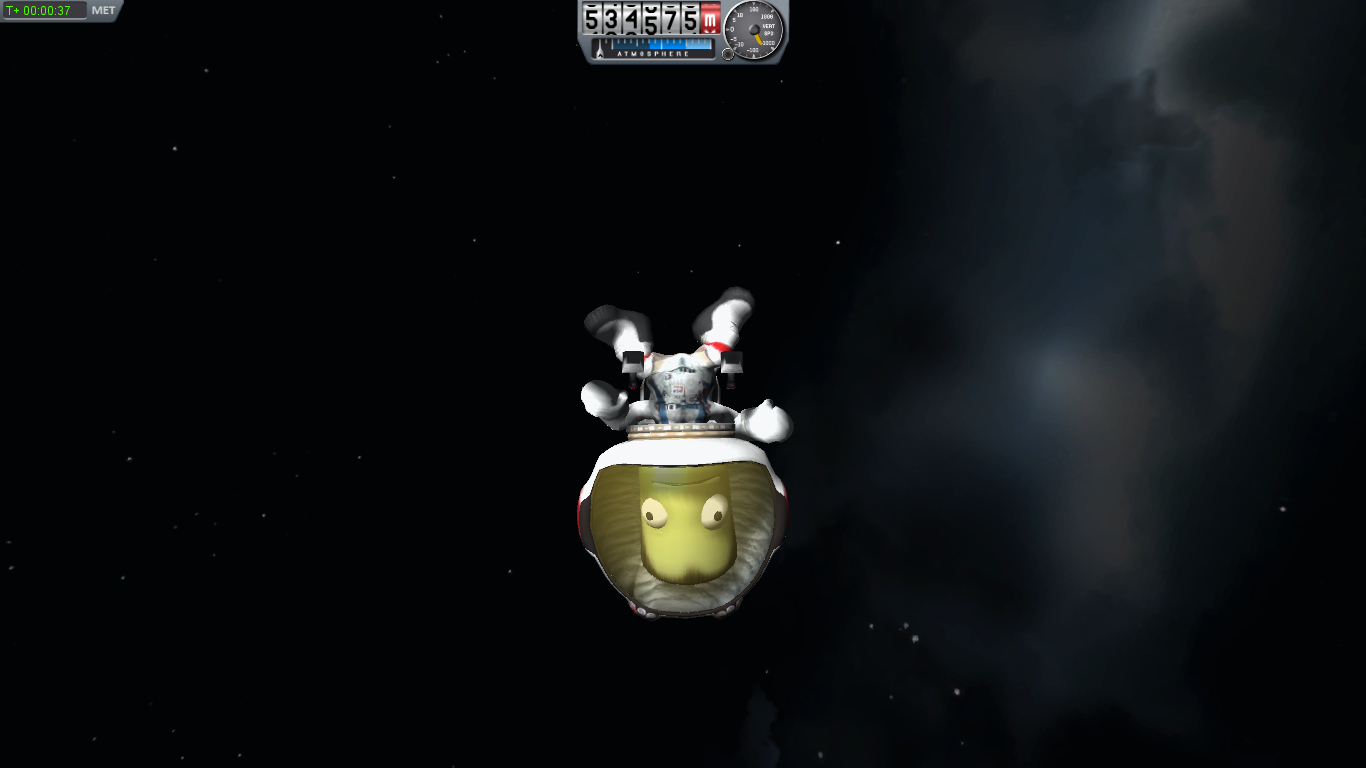 Currently, the Kerbal homeworld Kerbin (from which your space program begins) has two moons to shoot for: A Luna-like world called, unsurprisingly, the Mün, and a smaller green ice cream scoop called Minmus. Kerbin is a lonely planet in its solar system for now, but this will be remedied with the next alpha release.

Kerbin and Moons​
​
The Future KSP Star System​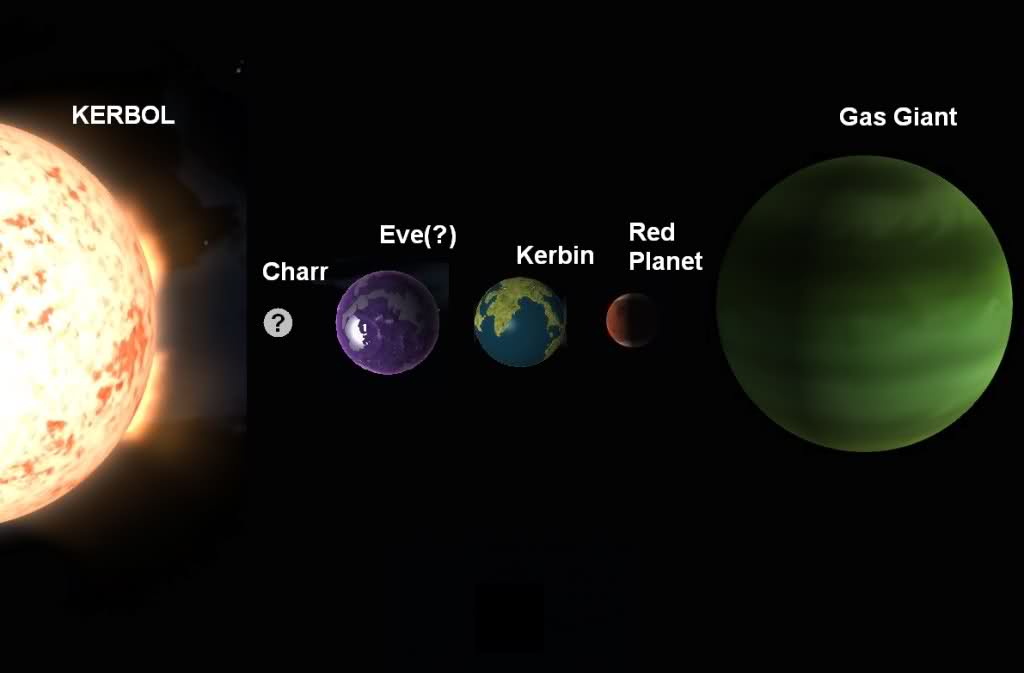 and more planets+moons are to come!
Building a rocket in KSP is a pretty simple process: Drag, click, and snap parts into position, like Spore except less hyped and less retarded. The game has you make your spacecraft (or aircraft or landcraft or seacraft — the engine is really quite versatile, if primitive) in either the
V
ehicle
A
ssembly
B
uilding or the
S
pace
p
lane
H
angar, which give you a few different features.
VAB
​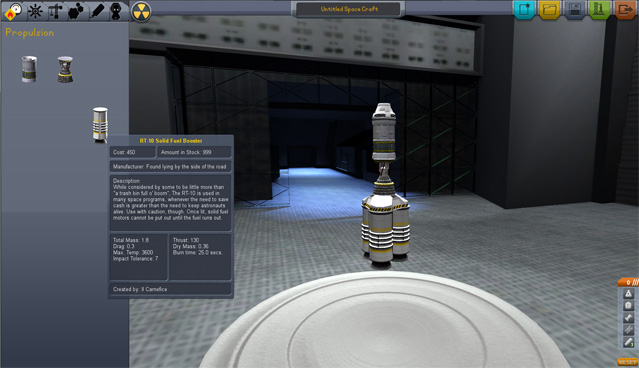 SPH (skip to 1min for the interesting stuff)​
​
​
Both buildings have a "symmetry" tool to allow you to place multiple parts at once, rotated around the axis of the part they're attaching to. The VAB gives you radial symmetry, the SPH gives you bilateral (so your horizon-facing spaceplane can have two engines on top instead of one placed at a 45º angle upward and the other pushed awkwardly toward the bottom).

So yeah this is a good game I recommend it etc. I've honestly wasted 24 cumulative hours trying to build a giant rocket to land on every pole of every celestial body currently in the game (spoiler: they all failed), to say nothing of the probable hundreds of hours I've spent playing the game since the first alpha release last year. If you have any interest in rockets, airplanes, and space exploration, play this game goddamn

​