Jul 11, 2023 at 5:10 AM
Recently I wanted to play cavestory again using doukutsu-rs and noticed that the settings show a frame rate of 50fps, but as far as I know Japanese consoles are supposed to be 60fps.
I was curious as to why cavestory chose a frame rate of 50fps, so I registered an account to ask this question on the forums.
Wait what is the difference between tps and fps?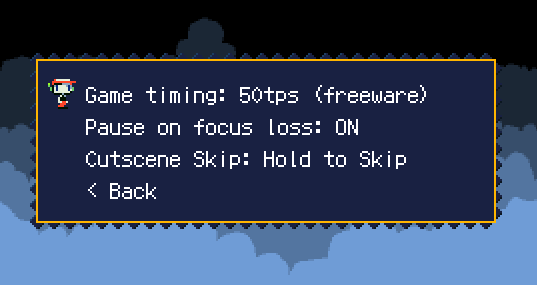 Last edited: