Dec 20, 2020 at 10:14 PM
Everything you hate about humanity

"Big Joe Tire and Battery Restaurant! Opening Soon! Eat at Big Joes!"
Join Date: Sep 22, 2012
Location: Hell
Posts: 544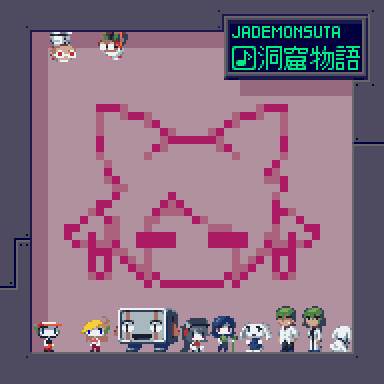 Re : Cave Story
A pxTone remaster of the Cave Story OST.
v Listen Here! v
Bandcamp
Re : Cave Story is a remaster of the original Cave Story soundtrack, the goal is to make listening to the soundtrack a more enjoyable experience overall.
It takes advantage of the capabilities of pxTone. There are some liberties taken, as well as some instruments that simply do not resample as intended due to issues in pxTone's resampling algorithm.
All of the waveforms, volume slides, and panning, is now smoother and more consistent, and many songs have had other frills added to them to help them really pop out better. The mixing in every song has been adjusted to make listening to the soundtrack just a bit less painful.
Included are Cave Story songs, Cave Story Beta songs, and a (not so big) surprise hidden in there. All of which are spruced up to sound cleaner than their original variants!
Credits
Daisuke Amaya (Cave Story OST, Cave Story Beta OST, Kero Blaster OST)
Noxid (Org to Ptcop converter)
Pxtone downloads:
Mega
Bonus, higher quality OrgMaker samples, ready for use with pxTone :
Mega
Yes, you can use this in your mod, I actively encourage use of this in mods infact
(Just don't forget to credit me, and lmk if you use it bc it makes me feel happy)
​