Nov 1, 2014 at 3:49 PM

leader of the meme team feat. tom, snaf and polad

"The Ultimate Sword of Extraordinary Magnitude"
Join Date: Jan 24, 2014
Location: Polar✪
Posts: 298
"The Flashy Banner and Download image caught my attention. What is this?"
RaveStory
was conceived one night as a joke. People were making "X-story" puns as jokes in the skype group, and someone said "RaveStory". I then said something like "I should make a mod of that", and here we are.
"Why should I play your shitty mod?"
I dunno. It
is
pretty shitty, after all; you said it yourself. But maybe you should play it anyway. I have a
(self-proclaimed, likely not-true)
history of "upping the ante", or striving to make my next mod better then the last. Is this better than my last mod? You decide. No, really, you decide. I have no idea.
"I found a shitty bug that ruined a thing for me/an area is too hard for me."
Post about it in the thread you fool! I'll update the mod as long as necessary in order to make sure it's playable and fun.
Word of warning:
This mod contains references to other mods, skype group jokes, or characters made BY other people, both in the skype group and on the forum. They shouldn't detract from the experience, but I'm just saying it up front.
SPECIAL THANKS TO:
NoNameForEvil for his Orgmaker and Tileset contributions, aswell as finding grammatical errors.
Tpcool for his Orgmaker contributions, aswell as bugtesting and helping me find important gameplay errors.
Zenix for his Orgmaker contribution.
Dunc for giving me important musical tips and editing a song or two in a way that vastly improves the mod.
EXTRA THANKS FOR:
Spirit for...well, he sorta asked to be in the mod. Not going to thank him for that.
JonSpider, for being a cool dude.
Kayya, for being a cool gal. Also designed the custom Org Viewer and did the art.
Nameless, for RAVESTORY HYPE.
And everyone in the skype group for supporting me and for RAVESTORY HYPE.
And everyone on the forum!
Now I just have to hope that I didn't forget something incredibly important. We'll see soon enough.
Version History
v1.00
Mod released.
v1.01
Removed super spoilery flag file.
v1.10
Nerfed the fuck out of everything.
v1.11
&
v1.12
Changes I've already forgotten about.
v1.13
Gaudi's DIED INSTANTLY.
I FIXED IT.
v1.14
Buffed Final Boss HP somewhat.
v1.15
Fixed broken doors.
v1.50
New Organya Viewer featuring music from the mod, made by Kayya, with art by Kayya!
v1.60
Fixed issues brought up by Seasons.
v1.62
Fixed Binary being wrong(?).
Made specific final boss projectiles do a more bearable amount of damage.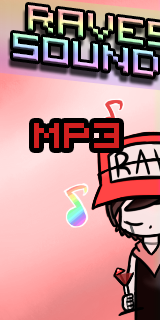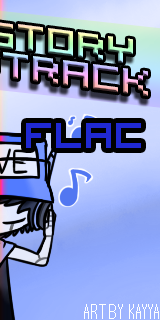 Soundtrack compiled by (and hosted on the dropbox of)
whatthepin