Feb 17, 2013 at 7:46 AM


"Wacka-Wacka-Wacka-Wacka-Wacka-Wacka-Wacka-Wacka-BLEIUP"
Join Date: Aug 21, 2012
Location: At a computer
Posts: 313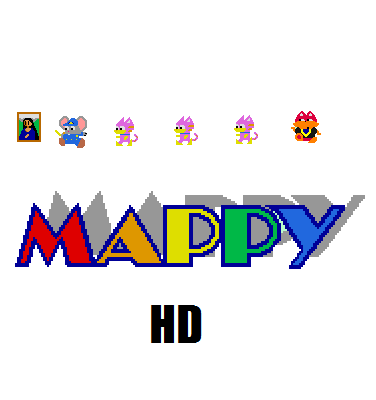 http://postimage.org/
Mappy HD is a remake of my second favorite arcade game, mappy, that i'll be making soon. It will have 2X resolution graphics (heh heh 2x res), new levels, and maybe some new modes also.
I've done a few of the 2x graphics already, and some of them are in the preview image up there.
I think i'll be making it in game maker, but if not, what language should i use? i'm thinking about learning and using C++, C#, or Carrotlord(Banned for whatever reason)'s mint.
Anyway's, discuss.