Dec 13, 2009 at 5:45 PM

Forum Moderator

"Life begins and ends with Nu."
Join Date: Aug 28, 2009
Location: The Purple Zone
Posts: 5998
I'm sure most of you have seen Fahrenheit's Cave Story - Azarashi crossover picture. For those who haven't...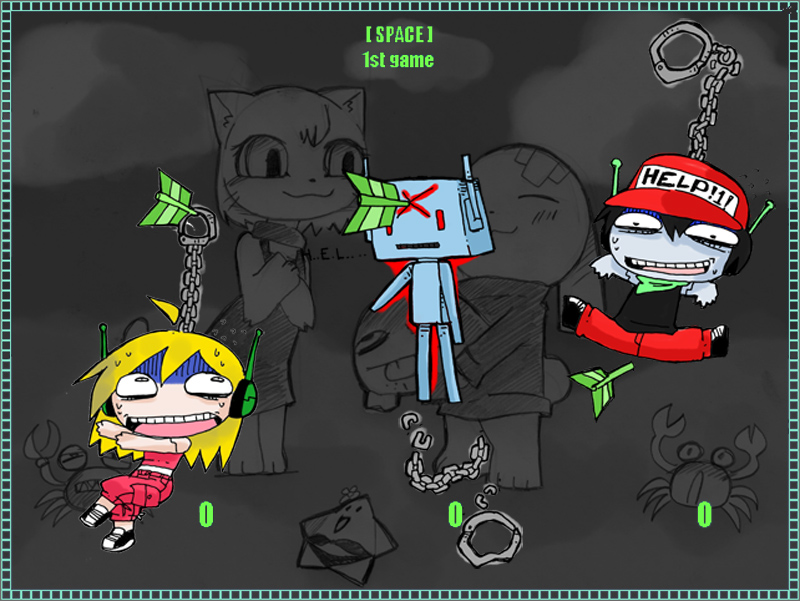 Well, I thought that it was such a cool idea that I just had to make it a reality! Luckily, Fahrenheit was gracious enough to do the ALL the artwork for me, so much Kudos to him!
>>The link<<
What's changed:
Pretty much all the graphics.
The music
The backgrounds (3!)
Also, this version runs windowed

So, give it a try!