Jul 1, 2014 at 5:49 PM

Forum Moderator

"Life begins and ends with Nu."
Join Date: Aug 28, 2009
Location: The Purple Zone
Posts: 6000
HELLO FRIENDS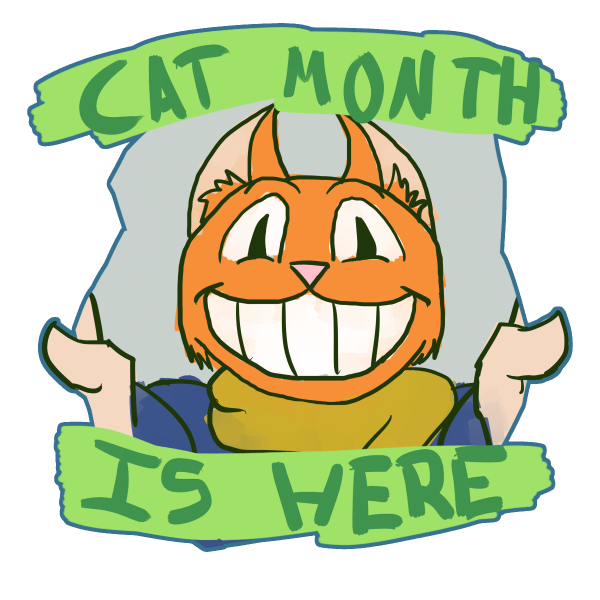 As i'm sure you're all aware, July is Cat Month. Please show your support by using a cat avatar, posting pictures of your cat, sharing fun Cat Facts, or partaking in other cat related activities
This year I will be trying to draw a cat every day until the end of the month. It's just gonna be doodles so dont expect much. If you have a particular cat you think I should draw, feel free to share so I can disregard it and do whatever I feel like at the time.
CAT MONTH